Fall is Here, and We Think About Change...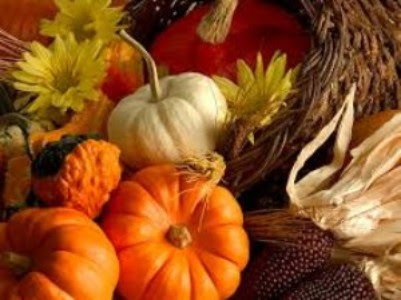 Fall is here! The leaves are beginning to think about changing color! I think about the many people that we come in contact with at Barnabas Vision. The ones that come into our office, the ones we meet at community events, the ones we meet at health care facilities, the ones we meet at the coffee shop. So many of them are facing radical changes, like the leaves changing color. Some of them face these changes because of a life event and some because of mistakes that they made. Barnabas Vision is there to walk life with them as best we can. We are not able to help everyone, but we can help a few and make a difference.
There are lots of activities going on and opportunities to serve our community. Many of these needs are being met because of you. Your volunteering makes a difference! Your donations make a difference! Your prayers make a difference!
A couple of weeks ago I was told that within five days we received over 100 phone calls for financial assistance. I think of the many failed marriages and broken families that we encounter. I think of the people facing terminal illness. I think about the elderly. As I reflect upon the needs and opportunities that we encounter every day, I am reminded of a quote "Everyone makes mistakes in their life but it doesn't mean they have to pay for it the rest of their life. Sometimes good people make bad choices. It doesn't mean they are bad. It means they are human" (author unknown).
Barnabas Vision strives to help give people a second chance. Sometimes it is by helping with financial resources, sometimes it is by listening when no one else will listen. I also see people that come in ready to change but are not sure how. I see that sometimes we think of change being immediate or maybe as quickly as leaves change, but often times change is not fast or quick but steady. Changes occur when people are willing and when helpful people are walking with them on an ongoing basis. I am reminded of a client who has been coming around our office for a few months. She is trying, but has lots of obstacles to brave. And often we want to see more progress than there is but there is progress and that's what matters.
We thank you for being part of our journey in loving and serving our community,
David
Painting Pumpkins at Rutherford Pointe
Please join us for a morning of fun to kick-start fall! We are in need of 2-3 volunteers to help us. Barnabas Vision is providing pumpkins for the kids to paint together.
Save the date: Wednesday, October 3 from 10:30-11:30am. The address is 1 Rutherford Pointe Circle, LaVergne, TN 37086.
Smart Usage Habits Seminar 101
Barnabas Vision is partnering up with the Middle Tennessee Electric Company to host a seminar for our clients on how to manage their electric bills.
This event will be on Wednesday, October 31 from 10:45am-12:00pm. A light lunch will be provided before the seminar begins. If you would like to attend, please email David at david@thebarnabasvision.org.
Kroger Donations Help Support Us
The Kroger Co. Family of Stores is committed to bringing hope and help to the local neighborhoods they call home. Their stores are on a mission to not just be a part of, but to help create a stronger community. They recognize that every community has unique causes that need support.
They have recently upgraded their system, and as a result Barnabas Vision has a new account number: KH250. Please link your rewards card to Barnabas Vision. Community Rewards is easy to use. The more our supporters shop with Kroger, the more money we will earn!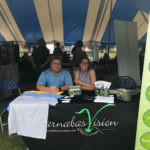 MTSU Volunteer Fair
Barnabas Vision attended MTSU's Volunteer Fair on Wednesday, September 5. We were able to speak to many interested students and added 18 future volunteers to our list.
Volunteer Open House Lunch
Barnabas Vision is hosting a Volunteer Open House Lunch on Wednesday, September 26 from 11:00am-12:00pm.  This is for all of our volunteers who have helped serve in any capacity.  Whether you brought food for an event, came to our Servant Heart Project, bought school supplies, or anything in between, we would love for you to join us!
We love and appreciate our volunteers, and everything we do would not be possible without your help throughout the year!  This open house lunch will be a great time of fellowship.  A light lunch will be provided and you will get a chance to see our new location if you have not already.  This is a come and go event, but please RSVP if you are able to come.
Volunteer Needed for Budgeting Class
We recommend to all of our clients that they attend the budgeting class at Greenhouse Ministries.  It is also our policy to not give help via our Benevolence Fund a second time unless they have attended the class.  Right now these classes are only offered during the day.  We would love to find a qualified volunteer who could come in to teach a night class.  Please call us at 615-556-5134 if you are interested.
Adopt A Grandparent
Our Adopt A Grandparent program is designed to enhance and enrich the lives of individual residents living in nursing homes, assisted living and senior living facilities.  The mission of the program is to create meaningful, one-on-one relationships with residents that will improve their quality of life.
Volunteers are matched with residents who have similar interests.  A volunteer "adopts" a resident as his or grandparent or friend.  Once the volunteer is matched, the program requires that the volunteer visit or contact the senior citizen a minimum of once bi-weekly.
Every week, four people from Journey in Community Living are helping us with the Adopt A Grandparent program.  They are visiting with the residents before our devotion starts.
Coping Skills Classes
We continue to give coping skills classes on Thursdays from 9:30-10:30 am, with good results. Topics covered include anxiety, depression, stress, grief and anger. Many of our clients have told us how helpful the classes are to them.
Mental Health Court
The Mental Health Court works to assist mentally ill offenders manage their illness, become law-abiding and improve the quality of their lives.  Participants are evaluated weekly for progress.  This program works in tandem with other local mental health and charitable service agencies.  Participants are expected to show improvement in their condition to advance through the program phases while adhering to their clinical treatment plan.  The average duration of the program is 12 months.
We celebrate with the Mental Health Court graduates by giving them Barnabas Vision bags full of thoughtful Christian gifts.  We provide them with a Bible, Bible cover, mugs and T-shirts.  We would appreciate donations of items to add to the bags such as devotionals, journals, Bible highlighters, bookmarks, book tags for their Bibles, magnets, key chains, etc.  We are also always thankful for cash donations.
Adopt A Teen Program
Beginning in early December, we will be collecting Christmas gifts to give out to the teens within our program.  This program strives to help parents pay their bills by supplying them with Christmas presents for their children.
Please sign up if you're interested in helping a family for Christmas!  We will be sending out their wish lists by the middle of November, if not before.  For more information, contact David Coggin at david@thebarnabasvision.org.
Additional Help for Our Benevolence Program
We receive over 100 phone calls each week from people needing help with their rent or utilities.  We recently hired Jill Petersen as a receptionist to help us with the large number of calls three mornings a week.  With the addition of Jill, we are able to spend more time with people on the phone, connect them to other agencies and to God by praying with them.
Updated Website
Our website has been recently updated and we invite you to take a look and stay up-to-date yourself on all the events we have going on at Barnabas Vision.
We can't thank you enough for your encouragement, your prayers, your donations and the volunteering of your time.  You are an important part of our team.  Thank you for being with us as we change to better serve our clients, our clients change their lives for the better, and the leaves change to show us their beautiful colors.
As Barnabas Vision celebrates seven years of service and growth, we are so thankful for your encouragement to us, your prayers, your donations…we could not continue to serve others without them. Thank you, and may God bless you as He has blessed us.
Please Continue to keep The Barnabas Vision in your prayers.
The Barnabas Vision is based on encouragement, and the best place to receive this is from above, so please join us in being prayer warriors today:
~ Our work: Pray for us as we meet individuals, work in nursing homes, in the hospital and with other organizations, that we will be able to make a lasting difference for the future.
~ Our finances: Please pray we will have enough donations to be able to continue all the good work that has been started and be able to help with the many financial requests we have each week.
~ The people we meet: Please pray that the Barnabas Vision will encourage the clients to move on to a higher level, to be able to get back on track with life, and enjoy the life God has blessed them with.
Our Staff:
David Coggin, Executive Director/Community Minister
Lori White, Administrative Assistant
Laura Minchey, L.I.F.E. Coordinator
Madison White, Intern
Maria Coggin
Sign Up Today to Receive Our Monthly Newsletter!