You've Got A Friend In Me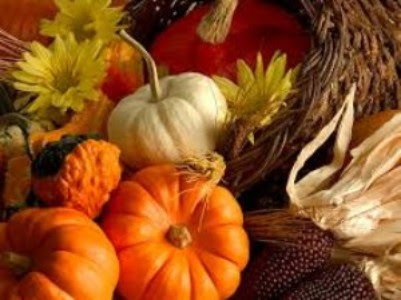 "You've Got A Friend In Me" is such a wonderful and powerful song that was in the popular kids' movie Toy Story.  It has such a strong and simple message:  you've got a friend in me.  Every day at Barnabas Vision we see people who are lonely.  I see people who are lonely in coffee shops, church and out in the community as well.
We live in a time where homelessness is becoming an increasing problem.  As someone once said, there are several forms of poverty.  One is being without physical needs, such as food and shelter.  Another form is being without a friend, a person to talk to, bounce ideas off of, share life with, or be authentic with.  Even in crowds and in families people feel lonely.  They feel that no one cares or that no one will love them if they knew the real them or what they have done.
At Barnabas Vision we want people to know they have a friend in us.  From just talking on the phone, getting someone off the streets or preventing them from becoming homeless, to our coping skills classes, Bible study classes, support groups and health care center visits, or even when we're unable to help we can encourage them and be their friend.  Also, we can tell them about and introduce them to the ultimate best friend, who is Jesus.  He is a friend who loves us where we are and wants to walk with us.  We should all strive to be like Jesus.
Spring time is here, along with new beginnings.  New beginnings start with one small step and Jesus will be with you as you take that first step.  Easter Sunday is a week away.  Easter is a time when people remember that Jesus rose from the grave.  He died on the cross for our sins and he rose so that we can have a new beginning.  He has risen!  Awesome news!  We can live that out as we share Christ with others through our interactions with them.
Barnabas Vision will walk with as many people as we possibly can and be their friend.  Listed below are various ways we try to interact with and encourage people in our community.
In the Bible, Matthew 5:16 states, "In the same way, let your light shine before others, that they may see your good deeds and glorify your Father in heaven."
What does it mean to be a light to others?  It is about bringing light to the places that are dark.  It is about looking for opportunities to lift someone else up.  It is about making a conscious effort to do the things we know make our own light shine brighter so we can also help other people recognize the light that is within them.
At Barnabas Vision, we strive to lift others up by helping them in times of financial need, offering classes where they can learn how to better their lives, and visiting with the young and the elderly to give them someone with whom to talk and share. The LIGHT program also includes events like our annual Easter egg hunt.  It is meeting people where they are and shining a little light into their lives.
In February, Barnabas Vision launched its new support group for single mothers called Middle Tennessee Moms.  This is an ongoing support/educational group covering topics such as self-care, healthy boundaries, co-parenting, building community, addressing guilt, stress, money management, healthy eating and nutrition and navigating the legal system.
Middle Tennessee Moms' mission is to provide a space for single mothers to be strengthened and encouraged by others who are or were going through the same situation.  Middle Tennessee Moms meets every Friday evening at 5:30 pm with childcare and refreshments provided!  If you know of anyone who would benefit from the group, please contact Christina at christina@thebarnabasvision.org.
Every Friday afternoon, the Barnabas Vision staff and volunteers visit the Bradley Academy during their Bradley After-school Tutoring (BAT) program to provide enrichment support.
Bradley is a high-need elementary school and Barnabas Vision looks to provide emotional support to the youth and staff there.  If you are interested in volunteering with this program, please contact Michael Miller at michael@thebarnabasvision.org.
Classes Offered by Barnabas Vision
We continue to hold the Women's ME Hour every Tuesday at 10:00 am, the Biblical Coping Skills Class every Tuesday at 5:30 pm, the Primerica Budgeting Class every Tuesday at 6:30 pm and our Coping Skills Class every Thursday at 9:30 am.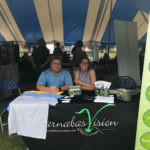 Coat Giveaways
Thank you to all who donated coats and other warm articles of clothing!  We were blessed to see how many people's lives were touched by our coat giveaways.  Many people expressed their excitement to have something new to them or talked about how their old coats were unfit for the weather.  The torrential downpours we had left many without a decent covering.  Your donations helped to keep so many people warm and comfortable this winter.
Barnabas Vision gave out a total of 907 warm items!  Of those, 326 were coats!  So many people were blessed by the coat giveaways.
Darkness to Light Training
In March, Barnabas Vision partnered with the Child Advocacy Center of Rutherford County to host a Darkness to Light, Stewards of Children Training.  Darkness to Light, Stewards of Children is a nationwide initiative designed to train professionals in how to recognize and report child abuse.  The Darkness to Light's curriculum is DHS approved for child care licensing requirements and DCS approved for foster parent training.  In essence, the training helped us as community leaders to protect young people who are served by our organization. 
Upcoming Event:  Rutherford Pointe Easter Egg Hunt
On Good Friday, April 19, Barnabas Vision is going to the Rutherford Pointe Community in LaVergne and doing an Easter egg hunt with the children there.  If you would like to join us or donate, please reach out to David and Maria at david@thebarnabasvision.org.
Upcoming Event:  Department of Children's Services
101 Training
Join us next Thursday, April 25 at 11:00 am for an extremely important discussion about raising awareness and knowledge of what child abuse looks like and how to navigate the DCS System.  Barnabas Vision is offering DCS 101 training at 141 MTCS Rd.  If you work with children, it's important to recognize the signs of abuse.  If you are interested in attending or have any questions, please reach out to us atmichael@thebarnabasvision.org.
Upcoming Event:  Faithful Families
Want a fun way to engage with your kids and learn new healthy ways to cook food on a budget?  Join us for Faithful Families, which is a once-a-month interactive cooking and spiritual nourishment class for families.
Our next class will be on Saturday, May 11 at 10:00 am at 141 MTCS Rd.  This session will include making healthy pancakes with your children!  If you are interested, please emailmichael@thebarnabasvision.org to RSVP.
Preschool Graduation Bags
For the last few years we have been providing graduation gifts–summer learning bags to the children at Mercury Court Preschool.  The children and families who receive these bags will gain not only gifts and resources to help the children continue learning over the summer, but also love and encouragement knowing that members of our community care for them.
We have received about 90% of everything we need for these bags.  Praise God for the people who stepped up, providing donations for this project.
Thank you again for all the donations.  If anyone missed out and still wants to donate,  please contact Maria Coggin, either by text at 615-663-4723 or email at cogginmaria@yahoo.com.  We do still have a few things needed!
We need to collect these things by April 15 so that we will be ready to pack them as an activity at our fundraiser on May 4!
Thank you so much for helping with this project.  You are truly making a difference! 
Upcoming Event:  Legal Clinic on Family Law
In partnership with the Legal Aid Society, Barnabas Vision is hosting a Legal Clinic discussing family law which will be primarily focused on child support.  A lot of our clients have requested this, as they are in need of financial assistance and don't know how to navigate the legal system in terms of recovering support for their children.  The Legal Clinic will be held on Monday, May 13 at 4:00 pm at 141 MTCS Rd.
Announcement:  Ministry Intern
Barnabas Vision is looking for a Ministry Intern to help support community activities during the summer.  This is a great hands-on learning experience for those looking to give back to our community in a tangible and spiritual way.  Interns must be 18 years of age.  Interested applicants should contact michael@thebarnabasvision.org for further details.
Announcement:  Volunteers Needed
Barnabas Vision is partnering with Rutherford Pointe Apartments in providing a 7-week youth development program named Youth Empowerment Zone.  Barnabas Vision will be facilitating topics such as College Readiness/Career Exploration, Job Readiness, Mental Health, Entrepreneurship and Leadership, Financial Literacy, Nutrition Education and Positive Law Enforcement for at-risk youth in the neighborhood.
We are currently looking for volunteers to help support this program.  The Youth Empowerment Zone will be on Wednesdays beginning June 16 through July 31 from 3:00-5:00 pm in LaVergne.  If you or someone you know would like to volunteer to help encourage these young people, please contact us at michael@thebarnabasvision.org.
One source says that the Bible contains 18 verses on Being a Light.
We should all strive to let the light of Jesus shine.  One way is by reaching out to others and saying "You've got a friend".  Barnabas Vision will continue to Love Like Jesus and Encourage Like Barnabas.  By doing so, we can help to move others to a higher level.  Thank you for your support.  We could not do it without you!
Please Continue to keep The Barnabas Vision in your prayers.
The Barnabas Vision is based on encouragement, and the best place to receive this is from above, so please join us in being prayer warriors today:
~ Our work: Pray for us as we meet individuals, work in nursing homes, in the hospital and with other organizations, that we will be able to make a lasting difference for the future.
~ Our finances: Please pray we will have enough donations to be able to continue all the good work that has been started and be able to help with the many financial requests we have each week.
~ The people we meet: Please pray that the Barnabas Vision will encourage the clients to move on to a higher level, to be able to get back on track with life, and enjoy the life God has blessed them with.
Our Staff:
David Coggin, Executive Director/Community Minister
Michael Miller, Program & Volunteer Director

Lori White, Office Coordinator/Executive Assistant
Laura Minchey, L.I.F.E. Coordinator
Jill Petersen, Light Coordinator/Ministry Assistant
Maria Coggin
Sign Up Today to Receive Our Monthly Newsletter!